Afterlife is a Netflix Original  British black comedy series of Ricky Gervais creation, direction, Executive producer, and also the scriptwriter. Moreover, it is from the Derek Production Limited company with Charlie Hanson producer, Martin Hawkins cinematography, Jo Walker Editor, and music from Andy Burrow composer.
It centres on the character Tony who is suffering from enormous loss due to the death of his wife. And he is left in to pick out the pieces to find a new purpose in his life.
There are two seasons available for us now to see on Netflix. Season one premiered globally in March 2019, with the next prequel Season two After Life series is now on Netflix Network aired on April 24, 2020. The two seasons contain twelve episodes with the running time of twenty-one to thirty minutes. After the series popularity, it leads us to think up of third, and it seems most likely as a final season, which was swift renew from Netflix. Here are the updates regarding After Life season three, continue reading to know more.
"After Life" Season 3: Recent Updates and Release
 A piece of good news for all the Netflix viewers, Season 3 "
After Life"
Official Renewal Status confirmed from Netflix Network through their post in the Twitter account (Netflix UK) on May 6, 2020. Thankfully, this time we do not need to wait for a much longer time; instead, Netflix has pulled the trigger for the third season renewing.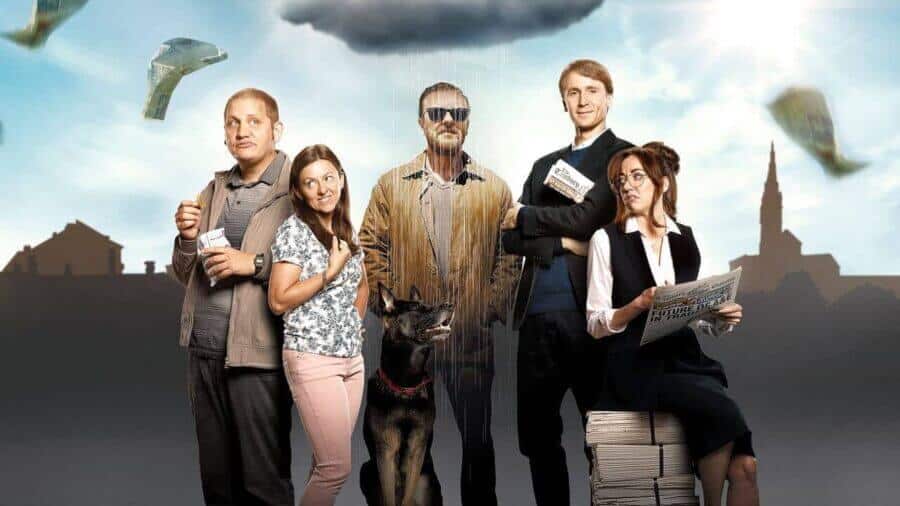 Following up with Ricky Gervais tweet saying "Afterlife" season 2 has got again massive credit from the viewers and now also placed in Number 1 back in its table,  Netflix people have suggested another commercial season, so he came fast to took up the season to give the final season for the fans. Also, Mirror reporters have confirmed with Ricky that there are no more season 4. Saying in the interview as "I've already made my mind up there won't be a four." "And you do put those things out there to make you remember as it's tempting but… there's an old saying that 'to lead the orchestra, you've got to turn your back on the audience." "That's true. The audience thinks they want another one, but they're not sure. So you've got to be careful."
"After Life" season 3 series Current status about the production and writing updated on 07/27/2020. Ricky Gervais has started writing the script to give an incredible ending soon after the announcement. And Recent news pops out on July 23, 2020, on a live-stream with a subsequent Tweet on the first look of the draft of season three's episode one. Due to current pandemic status, it might get delay, but we probably expect the final sequel of Season 3 early as possible to stream around 2021.
"After Life" Season 3: Storyline
It is a story of a man Tony whose life changes completely after his wife's death from breast cancer and starts to curse the world thinking instead of killing himself; he wants to live doing whatever he wants. The persons near him try to make him a better person. And the story follows, Let's sort quickly through the final sequences of season two. In the time the town's talent show, Tony seems to recover from his loss days, but he got exposed to setbacks in season 2. David Bradley, his father, dies due to dementia in the nursing home.
The plot for a third season is the continuation and of the local newspaper's salvation. Tony promise Sandy that he would continue with the paperwork and seem to dispatch from his new purpose in life.
And We are suspecting a funeral for his father to take place in season three. Matts's marriage seems to be not well throughout the show and might see whether it'll long-last and what's going to happen. We'll also see how Tony overcome from his dad's loss. With an exciting segment of a relationship blossoming with Emma, whose name finally revealed in season two.
Of course, for its cast, there is not much speculation this time. We'd hope to see continuing via Tony's laptop flashbacks and expecting new characters to step in.
"After Life" Season 3: Comments
If you ask, the series hit? Then yes! It is a fantastic series which, In Netflix's top 10 features in the series, holds one of the positions in the hit list with a tremendous success rate and with more viewers of Netflix lovers to the Afterlife series. And it dethroned the series Too Hot to Handle and Tiger King. And with a review rating of 74% in Rotten Tomatoes and 8.5/10 in IMDb.